It's pretty safe to say that hardly anyone left in Connecticut wants to give Dannel Malloy a 3rd term. Then again, I am acting on a hunch. But, it's a pretty BIG hunch.
May I conjecture that a majority of Connecticut's Democrats also share our collective dissatisfaction? Because Malloy's chances of getting reelected are somewhat dismal. And there's no way the Democratic party wants his seat to fall into Republican's hands.
It wouldn't be surprising if Malloy's advisors are telling him not to run. He is the least popular Governor in the nation. Also, Connecticut is losing jobs left and right. Plus, his spending is out of control. Simply put: Connecticut is losing (or has lost) confidence in his ability to govern.
Besides, his buddies can't pull off the "undisclosed bag" of ballots to seal his victory again. I mean, if they tried… the results would NOT be pretty.
So, the Democrats are possibly lining the ultimate Hail Mary. A Kennedy. The only family to effectively establish their own political dynasty. People would vote for any member of the family based on their name alone. To their fans, this family can do no wrong.
So, Greenwich Time reports that Ted Kennedy Jr. is supposedly 90% sure he'll throw his hat into the race should Malloy not seek a 3rd term. If you need a refresher on who this guy is, his dad is the "liberal lion" Edward M. Kennedy.
He's a Branford Democrat serving his 2nd term. His resume includes being co-chairman of the Environment Committee, a health care lawyer, and a disability advocate.  He also got his own movie in 1986.
Oh, yeah, he also proposed a creepy bill that would let the state assume ownership of our organs. True story.
But, let's get back to the nice stuff. I mean, he did wait until his father's passing before jumping into politics. So, you can say he didn't want to ride on his dad's coattails.
Also, his people swear the Kennedy machine will not be at his beck and call should he decide to run. Because it doesn't exist anymore.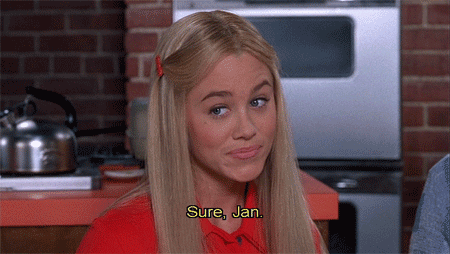 Coincidentally, his first cousin, Chris Kennedy, is running for Governor of Illinois. Up north, his cousin, Joe Kennedy III, is running for his 3rd term as a Massachusetts congressman.
Anyways, state Republicans are already bristling at the news. Some are thinking that floating a Kennedy proves how desperate Democrats are to cling to power.
Others say Kennedy is a horrible choice. State GOP chairman, J.R. Romano had not-so-kind words to offer:
"Trust fund Ted, as we call him, can't identify with the vast majority of the state of Connecticut, who are suffering through the policies that he's supporting."
However, other Republicans, like Senate Republican Leader Len Fasano who is friends with Kennedy, offer a different opinion:
"For a very high-profile family, I think Ted is a very down-to-earth individual. I think he's got, like his father, a great booming voice. I've never known Ted to be somebody who has said, 'this is my position and I'm not going to listen to somebody."
However, Fasano expressed some caution:
"If he had a different last name, I don't think that he would be running, if in fact he is, as rumor has it.  He's still new to government, certainly. It takes a while to really understand how that building works in terms of budgets and policy issues."
That didn't stop his district from overwhelmingly electing him in when he first appeared on a ballot in 2014. To voters who are tired of Malloy, a Kennedy would be like a breath of fresh air. To be honest, if he ran for Governor, he'd win in a landslide.
But, what do you think? Should he run? And, if he does, how likely is he to get in? Finally, do you think a Kennedy would be better than Malloy?
What do you think? Comment below