I want candy and need candy to live.  However, all the great bountiful candy places tend to be anywhere but Connecticut.
Until now.
CTNow profiled an ultra sweet shop that just opened in Foxwoods and I'm already packing my bags.  Basically, it's a restaurant that serves such over-the-top confectionery goodness it is so worth Instagramming about.
I mean, you'll want to show people whatever you're eating because their desserts are just THAT ridiculous.  A  good ridiculous though.
It's called Sugar Factory and it's being hailed as a place of indulgent insanity.   Seriously, this place will make you feel like you finally walked into an official branch of the Willy Wonka Candy Company.  They even have candy lining the walls… but I don't think you're allowed to lick it.  Bummer.
Decadent banana splits, gold dusted chocolate cocktails, 24 scoop sundaes, gigantic milkshakes, you name it.  There is no sweet they aren't willing to jazz up for your taste buds.
Like, for example, check out their caramel cheesecake sugar daddy milkshake.  Yes, it's a glorious thing that I must consume posthaste.
I mean, they even DIP. THE. MUG. IN. CHOCOLATE.  I am ready to thrust out my arms and shout "Gimme!"
Also, they do serve lunch and dinner.  And their menu is equally as crazy fun as their desserts.   Like their Big Cheesy Burger that's loaded with mac n' cheese.
Calories don't count here, obviously.  Because if you're in the only place that allows you to enjoy dessert on steroids, you're gonna do it up.  No regrets.  Just live.
Here's some advice from my friends Tom and Donna.  Once you hit up Sugar Factory, you gotta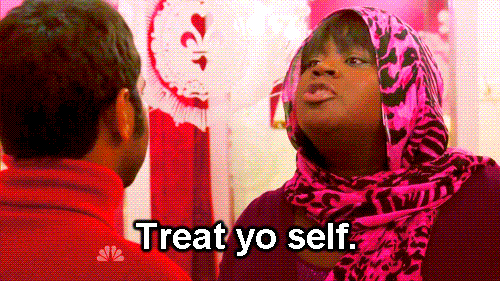 And this will be your face after taking that glorious first bite…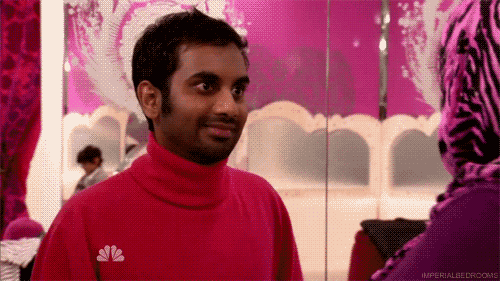 Click HERE to make your reservation!
What do you think? Comment below